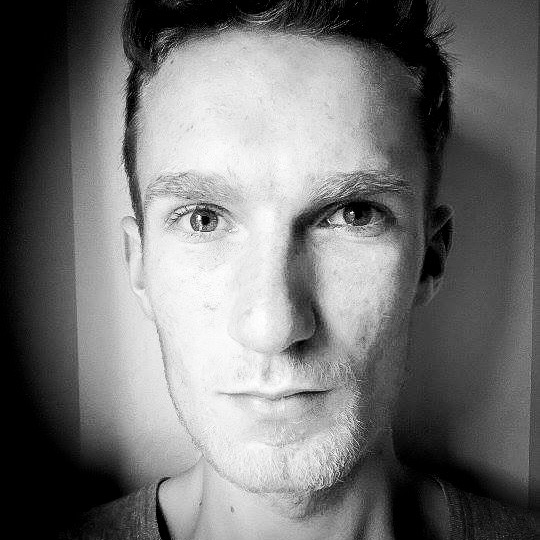 Oscar Wilde - Author
Oscar Fingal O'Flahertie Wills Wilde (16 October 1854 – 30 November 1900) was an Irish playwright, novelist, essayist and poet. After writing in different forms throughout the 1880s, he became one of London's most popular playwrights in the early 1890s. He is remembered for his epigrams, his novel The Picture of Dorian Gray, his plays, as well as the circumstances of his imprisonment and early death.
Wilde's parents were successful Anglo-Irish, Dublin intellectuals. Their son became fluent in French and German early in life. At university, Wilde read Greats; he proved himself to be an outstanding classicist, first at Dublin, then at Oxford. He became known for his involvement in the rising philosophy of aestheticism, led by two of his tutors, Walter Pater and John Ruskin. After university, Wilde moved to London into fashionable cultural and social circles.
As a spokesman for aestheticism, he tried his hand at various literary activities: he published a book of poems, lectured in the United States and Canada on the new "English Renaissance in Art", and then returned to London where he worked prolifically as a journalist. Known for his biting wit, flamboyant dress and glittering conversation, Wilde became one of the best-known personalities of his day.
At the turn of the 1890s, he refined his ideas about the supremacy of art in a series of dialogues and essays, and incorporated themes of decadence, duplicity, and beauty into his only novel, The Picture of Dorian Gray (1890). The opportunity to construct aesthetic details precisely, and combine them with larger social themes, drew Wilde to write drama. He wrote Salome (1891) in French in Paris but it was refused a licence for England due to the absolute prohibition of Biblical subjects on the English stage. Unperturbed, Wilde produced four society comedies in the early 1890s, which made him one of the most successful playwrights of late Victorian London.
At the height of his fame and success, while The Importance of Being Earnest (1895) was still being performed in London, Wilde had the Marquess of Queensberry prosecuted for criminal libel. The Marquess was the father of Wilde's lover, Lord Alfred Douglas. The libel trial unearthed evidence that caused Wilde to drop his charges and led to his own arrest and trial for gross indecency with men. After two more trials he was convicted and imprisoned for two years' hard labour, the maximum penalty.
In 1897, in prison, he wrote De Profundis, which was published in 1905, a long letter which discusses his spiritual journey through his trials, forming a dark counterpoint to his earlier philosophy of pleasure. Upon his release he left immediately for France, never to return to Ireland or Britain. There he wrote his last work, The Ballad of Reading Gaol (1898), a long poem commemorating the harsh rhythms of prison life. He died destitute in Paris at the age of 46.
(Courtesy Wikipedia)
David Brady - Director / Executive Producer
In his role as Artistic Director, David is responsible for overseeing the programming, direction and day-to-day management for Proforca's creative projects.
For Proforça, credits include "If I Go" - May 2016, (Director / Executive Producer) "Saucy Jack & the Space Vixens" - Nov 2016 (Director / Executive Producer), "The Importance of Being Earnest" and "Reading Gaol for our "Project Wilde" series of productions in Autumn 2017. (Director / Executive Producer) David was also the Director and Executive producer of "Feel" (Spring 2018) and Executive Producer / Script Editor for "Feel More" (Spring 2018)
David also is the writer and Director of a number of charity concerts and the Writer / Director of the Pantomimes "Dick Whittington" "Cinderella" and "Aladdin" for corporate performance.
David originally hails from Coventry in the West Midlands and has lived in London since 2004. He has travelled extensively and his primary career is in Operations for Global Mobility.
Instagram: @proforca_david
Twitter: @davidbrady83
Erin Read - Associate Director
Erin moved to London to pursue a career in acting and to begin studying drama at Queen Mary University of London. Roles include the short films 'Unforgettable', 'Performance' 'The Straggler' and the award winning 'Extra Time' (2015).
Her passion for acting music, singing and dancing has led her to explore every part of the theatre. In 2015, she was the Assistant Musical Director for 'The King and I' (The Riverhead Theatre) and 'Oliver' (The Embassy Theatre) and she assisted with the singing coaching and acted in productions of 'Fame' and 'Footloose' (2011 & 2012 respectively) at The Regent Theatre, Stoke-on-Trent.
For Proforca Theatre Company, Erin was Musical Director / Assistant Director for "Saucy Jack & The Space Vixens" (Nov 2016) and Producer for the workshop productions of "Feel" (2017) and Producer for "The Ballad of Reading Gaol" (Nov 2017). Erin is also the Director of "Feel+ (Feel More)" which is the companion piece to "Feel" (March 2018)
Her acting roles also include "Cecily" in our production of "The Importance of Being Earnest" (Sept 2017). Erin is Proforca's first Associate Director.
Twitter: @eoread7
Harriet Lambert - Associate Director
Harriet is a performance artist, dancer and actress based in London. Originally training in Contemporary Dance, Harriet later completed a MA in Performance and Visual Practices at the University of Brighton. Her work has been performed throughout London, Brighton and Munich, most recently at Brighton Fringe 2015, with her own one woman show 'CETBC'.
For Proforca Theatre Company, Harriet originated the role of "Camilla" in "If I Go" - May 2016, "Naomi" in "Feel" (Workshop - Spring 2017), Gwendoline Fairfax in "The Importance of Being Earnest" (Sept 2017). Production Roles include Choreographer / Assistant Director for "Saucy Jack & The Space Vixens" (Nov 2016) and Assistant Director for "The Ballad of Reading Gaol" (Nov 2017)
When she's not writing/performing her own work, or performing in others' work, she is also currently training part time as an Osteopath.
Twitter: @Harrietmoves
James Lewis - Writer
James Lewis is a writer based in London.
For Proforca Theatre Company, James has previously contributed the full length piece "If I Go" (May 2016) as well the pieces "Innocent" and "Hero" for our production of "Reading Gaol" in November 2017. James was also the writer of the pieces "Feel" which received it's Proforca debut in Spring 2018.
Feel was described by The Spy in the Stalls as: "James Lewis' authentic and relatable new play 'Feel' makes for an extraordinary evening's entertainment as it hops between being ingeniously witty and soul-wrenchingly moving"
James also contributed the piece "Charlie" to "Feel More" (Spring 2018) - He is currently working on his third full length piece of writing.
Previous works have included a number of Pantomimes for corporate performance, including "Dick Whittington" (2009), "Cinderella" (2010) and Aladdin (2011) , and a novel, "Patient Alpha" (2009).
Simon Marshall - Writer
'Simon Marshall is a 21 year old Derbyshire-based playwright, poet and actor.
He recently graduated with a First in English and Drama from the University of Exeter. During his studies his plays were performed at Poltimore Festival ('Quite Peculiar'), the Bikeshed Theatre Exeter ('Zips'), and his co-written drama 'Cope' played at graduate talent festival the RAW Platform 2016 at Teignmouth Pavilions.
Since graduating he was written a Rapid Response piece staged at Derby Theatre and was shortlisted for the Soho Theatre Writer's Lab 2017. In November he had a tragicomic monologue 'Holly And/Or Ivy' performed at the Arcola Theatre through Pennyworth Productions, and a reading of his full-length comedy drama 'Everso' at Mountview Academy.
As winner of the WriteTrack Programme for Mansfield Palace Theatre, he has just completed a full-length play 'Wading' for 16-19 year olds performed at the Create Theatre in April 2018.
As a performer he acted in two four star Edinburgh Fringe productions of plays by Tom Wells; as Pete in 'The Kitchen Sink' in 2015, and Stitch in 'Me, As A Penguin' 2017. He has performed his own poetry at the Exeter Phoenix, the Maypole Theatre Derby, and the Arcola Theatre.
His work explores sexuality, identity, place and grief. He also works in a bookshop and once did an internship for L'Oréal.
Twitter: @veryrareSimon
Catrin Keeler - Writer
Originally from Wales, Catrin trained at The Academy Drama School London and has attended The Central School of Speech & Drama. Previous roles include Carol in Shakers, Justine Ross in Harper Regan, Pogo in Pond Life and has toured as Jack in a musical version of Jack and The Beanstalk. Catrin is an experienced voice over artist with a catalogue of work including continuity announcing, corporate and radio work as well as narration and voicing audio books. She has also had lead roles in various short films and corporate works as well as appearing on a number of reality and game shows.
Cat is a founder member of Proforca Theatre Company and originated the role of "Becky" in "If I Go" (May 2016) and the formidable Lady Bracknell in "The Importance of Being Earnest" (Sept 2017) Catrin also performed the role of "Karen" in our Feel workshops in 2017 and "Mona" in "Feel More" (Spring 2018). Other roles include Producer and Costume Designer for "Saucy Jack and the Space Vixens" (Nov 2017) as well as contributing the piece entitled "Monster" to our production of "The Ballad of Reading Gaol" (Nov 2017 and July 2018)
Catrin's dream role would be behind the bar in Coronation Street or in anything directed by Shane Meadows. (Even if it was an advert for toilet cleaner!)
Twitter : @catrinkeeler