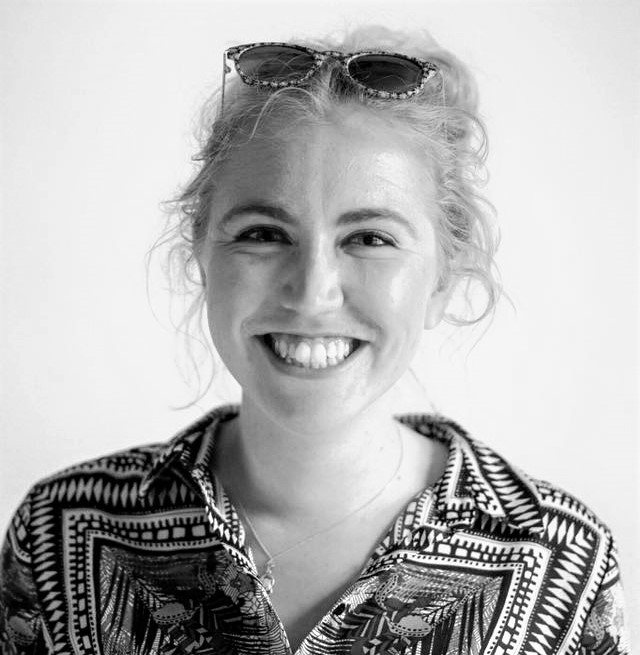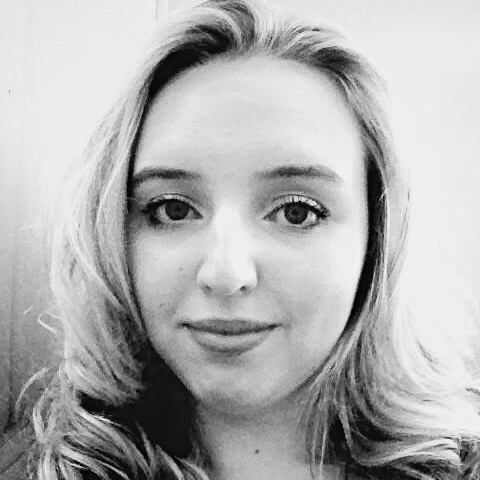 James Lewis - Writer
James Lewis is the writer of "If I Go", which he describes as a "Tornado in a Teacup" - a story about loveable, funny but flawed human beings in modern relationships in contemporary London.
Previous works have included a number of Pantomimes for corporate performance, including "Dick Whittington" (2009), "Cinderella" (2010) and Aladdin (2011) , and a novel, "Patient Alpha" (2009)
"If I Go" Is James's first full length play and he is thrilled to be working with Proforca as the writer of their first production. He is currently working on a follow up for 2017.
This one's for Miriam...
David Brady - Director
In his role as Artistic Director, David is responsible for overseeing the programming, direction and output for Proforca's creative projects and is one of our Founding Trustees.
Previous work includes Production and direction of a number of Charity Concerts and Corporate Events, including Panto. This is his first full length production as Director and (so far!) Its been a pleasure from start to finish!
Originally from Coventry in the West Midlands, David has lived in London since 2004. (This doesn't make him a Brummie!) He spends a lot of time in airports and takes a lot of stick for his appreciation of British Airways.
Twitter: @proforcadavid
Martina Schøning - Producer
As producer of "If I Go", Martina has has responsibility for bringing the production to the stage and for our external business affairs, including Finance, IT, and all of our general management and administration. Martina is one of Proforca's Founding Trustees.
Martina is Norwegian & Italian, and speaks 5 languages (English, Norwegian, Italian, Swedish & French) and has lived all over the world including Oslo, Vienna, Rome, Moscow, Brussels, Tasmania, Santa Fe and now London! In her spare time, Martina enjoys travelling, live music and runs a successful Nordic Supper Club in London's East Village. (www.mnmsupper.co.uk)
Chris Moore - Associate Director
In his role as Associate Director, Chris is responsible for many aspects of the production, acting as Assistant Director, as well production responsiblity. Chris has been a key part of the development of the script for "If I Go" and a valuable asset to the Production Team
Chris grew up in Cornwall and studied and worked in Scotland for 8 years before moving to London in 2007, where his daytime job as a senior structural engineer keeps him very busy. In his role as Associate Director, Chris is responsible for providing feedback during the script development stage as well as practical support for each production as "the voice of the audience".
In his spare time, Chris enjoys reading, cinema, theatre, music and travelling. Fortunate to have travelled to Europe, North America and as far afield as Australia and New Zealand several times to visit family, he has donned a fetching grey jumpsuit to climb the arch of the Sydney Harbour Bridge twice (and has a silver certificate to prove it). He has also written a self-published novel, and been working on the sequel for 5 years.
Twitter: @ChrisMooreCM16
Emma Hollows - Production Designer
Emma has joined Proforça for their premiere production: "If I Go" after recently finishing as the Wardrobe Mistress on Cinderella in Edmonton. As Designer she has been responsible for the aesthetics of the set and costumes for the production. She has enjoyed working with the team and can only apologise for that costume. (You'll know when you see it!)
Having recently graduated from the University of Cambridge, Emma has taken advantage of 'being a grown-up' to indulge in her two loves: travel and food; enjoying the local delicacies of Tanzania and regretting quite so many all-you-can-eat buffets on a road trip up the East Coast of USA. Originally from Manchester, Emma is enjoying her new life in London but is still coming to terms with the lack of chips and gravy and the cardinal sin of talking to people on public transport.
Twitter: @EmmaHollows
Aaron Brotherhood - Technical Manager
Aaron is a first year BA(Hons) Theatre Sound student at the Royal Central School of Speech and Drama and has worked both on both amateur and professional scale productions.
He has gained a lot of experience over the last two years in not only in Sound but in other areas too such as Lighting and Crewing. He is also a musician, being semi-professionally trained guitarist with which he has played in a band back up in his home county of Leicestershire.
Twitter: @aaron_brohood
Ian Casey - Visual Media Producer
As well as treading the boards as "Charlie" as some performances, Ian is responsible for the visual media associated with "If I Go" as well as being the producer of our online video content and behind the scenes documentary footage.
Ian was born and raised in Wales before attending Edge Hill University in Liverpool, to study Media, Film and Television. By day Ian works as a Media Manager and Picture Editor for BBC News, in his spare time he makes short films and music videos, one of which featured in the Hong Kong International Film Festival. Ian enjoys all forms of artistic performance/ production on and off stage and wants to be involved in as many areas as possible – that's when he's not spending the rest of his time getting emotional to Tori Amos music.
Amy Parker - Stage Manager
Amy is in her first year of university, studying BA (Hons) Stage Management at the Royal Central School of Speech and Drama. Prior to university she has worked on small scale amateur productions and various live events.
Amy is originally from Essex but her family live abroad so she decided to go to boarding school from the age of 11 to 18. She now lives in London full time to attend university and try for a career in theatre.
In her spare time Amy practices photography which she studied for 4 years, specifically black and white film and portraiture. Fun Fact - Amy Ioves music so much she plays 8 instruments and is classically trained in 5 and recently took up the clarinet.
Twitter: @amyelizabeth724
Allie Hunter - Production Associate
Allie has worked in theatre in various forms, since a young age. In 2014 she completed an Acting Diploma at Central School of Speech and Drama and has since moved back into the world of Stage Management and Production.
Recent credits include - Legally Blonde at Upstairs at the Gatehouse, How to Curse at the Etcetera Theatre Camden, Last Orders at the Bread and Roses and last year produced a musical Cabaret in aid of Mind at the Phoenix Artist Club.
Allie is thrilled to be part of Proforca's first production.
Twitter: @allie_pops
Rui Gonzaga - Production Trustee
As one of Proforca's Founding Trustees, Rui provides support to Proforca across a number of different areas, including governance, organisation and representation. Rui's role is to provide consultation and also holding us to account in terms of quality and administration. Rui is one of our Founding Trustees.
Rui is from Hackney, and proud of his heritage, speaks fluent Portuguese. A lifelong Arsenal fan, Rui is fond of fast motorbikes, Muay Thai Boxing and MMA. Rui has travelled extensively in Europe, Asia and the USA.
Hope - Our Mascot
Meet Hope, who is our furry friend and pops into the occasional rehearsal to check on us and make sure that we're all paying her enough attention!
Hope was rescued by one of our friends Claire from Thailand. her story is worth a production in itself (courtesy Lantau Animal Welfare)
Gorgeous Hope has come a very long way since LAW supporters Norm and Lory found her in an appalling condition at a local resort. She had a huge maggot-filled wound on her face, most likely a bite wound that became infected...she was slowly being eaten away and in some places, the maggots had worked their way down to the bone.

It took almost a week just for Hope to become stable - she was so weak, had septicemia and wasn't eating or drinking. Her name came from the fact we were just hoping she'd survive.

Well, she survived and look at her now! It took many months for Hope's skin to fully heal, and during that time she met her adopter Claire, who fell completely love with her during her stay on Koh Lanta.

Last week, Hope made the journey from Koh Lanta to the UK and is settling into her new home very well as you can see! Huge thanks to everyone who helped get Hope home and to Claire for adopting this very special girl!

Adoption is easier than you think - we arrange all the paperwork and logistics. If you think you could give an animal like Hope the forever home they deserve, please email adoption@lantaanimalwelfare.com for more information.